| | |
| --- | --- |
| | Photo Album |
Here are a few photos taken in Durango. Durango is full of photo opportunities. It is a unique town in a very beautiful area. If you have some photos you would like to have us add to the Photo Album, please let us know.

Please be patient while this page loads. It has 25 photos of Durango and will take a while to load. You can read on down the page while the photos are loading. Thank you for your patience...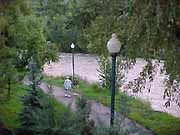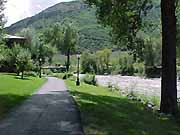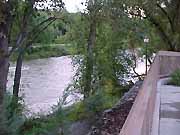 Be sure to take a stroll down the river walk along the Animas River in Durango.
This is a nice peaceful, scenic way to spend an afternoon. You will probably
see plenty of rafts going down the river during the summertime.

| | |
| --- | --- |
| The Visitors' Center In Durango | Train on display at the Visitors' Center |
Durango has a carriage that tourists
can ride around downtown.

Or ride an old fashioned trolly.

Take a tour of Durango and the
surrounding area in a Hummer.

Rafting on the Animas River
seems to be one of the most
popular attractions in Durango.


You can sign up for a raft
trip at several different
kiosks in downtown Durango.

You will want to stop by Gardenswartz
Outdoors sporting goods store and see
all of their mounted trophies on display.

They have an unbelievable store!

Durango and the surrounding area
has some of the most beautiful horses
in the country. Horseback riding is
also very popular in Durango.

Labor Day weekend thousands of
motorcyclists gather at Durango
for their yearly event.
| | | |
| --- | --- | --- |
| | Three Churches in Durango | |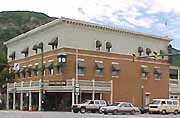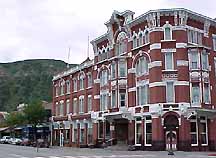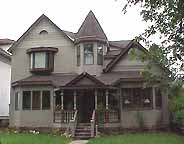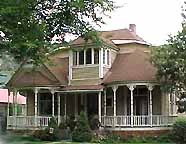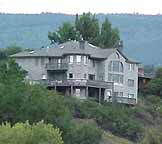 Durango has interesting architecture. The Strater Hotel in the upper right was
completed in 1887 and is the home to the largest collection of antique walnut
furniture in the world. You will enjoy driving around town looking at the houses
and buildings.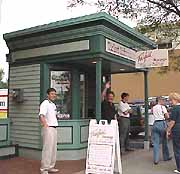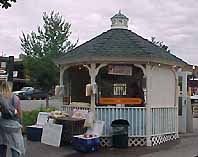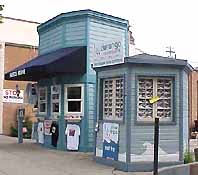 You will find plenty of places to sign up for rafting and other recreational
activities. Just look for the nearest kiosk or gazebo on Main Avenue.

To view photos of the mountains
around Durango click here.
Tourist Attractions & Recreation | Shopping
Hotels | Real Estate | Contact Us